Would you like to be more productive, healthier, and happier? Maybe it's time to hit pause.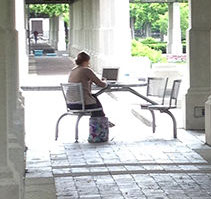 Or at least to play your life in real time rather than in fast forward, rewinding to see what you've missed. We've become increasingly
busy. Work weeks aren't long enough. Weekends go by in a blink.
But multiple studies and experiments have shown that rather than making us more effective, busyness actually slows us down.
Copy editing: Teich Technical and Marketing Communications
Web design by
© 2014 Spirit Moxie. All rights reserved.

and be part of little things that can change the world